Content Marketing for Retail Business Health
By: Brittany Corners | Published: August 20, 2014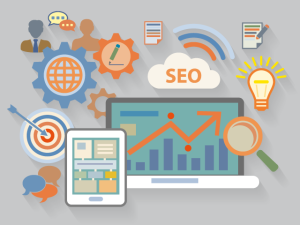 Across all niches, businesses are learning that the crowd can be as effective as single experts in providing any number of services. Sometimes the crowd is much more effective than a single individual or team, which is often the case when it comes to content marketing. Retailers who leverage crowdsourcing for search engine optimization may boost the health of sales over time.
Crowdsourcing Breeds Sustainable Business Health
International research indicated that the crowd performed as well as experts on a task as complex as ranking the health of food items according to published dietary guidelines. In an experiment that pitted three experts against 5,000 crowdsourced users, the crowd's answers closely aligned with the expert answers, proving that crowdsourced workers can deliver high-level results when provided with appropriate task guidelines and scope.
For retail businesses, that's great news, especially when it comes to something like search engine optimization. Busy e-commerce business owners don't have time to keep up with the ever-revolving need for SEO content, and keeping someone on staff to handle such tasks can be expensive. When product catalogs are large, a single person — or even a small team — has a hard time keeping up with content needs. Tapping into the crowd lets retail businesses maintain healthy SEO practices, boosting search engine rankings, traffic and sales.
Retail Content Marketing Opportunities
Search engine optimization opportunities exist across e-commerce sites and extend to offsite pages as well. One proven method for boosting SEO for retail pages is through high-quality keyword-rich product descriptions. Writing a hundred or more quality words for every listing in your catalog can be tedious, though, especially when you need a unique description for every size, color or style, even when products are very similar. In addition to excellent writing and marketing skills, the crowd offers something a single expert or team cannot: hundreds of points of view. Expanding points of view leads to increased creativity, which, in turn, leads to creative descriptions.
Other areas of a retail site that can benefit from content marketing include landing pages, email campaigns, category descriptions and brand descriptions. For more information on how the crowd can provide expert SEO services, contact Crowdsource today.