5 Steps to a Content Marketing Plan that Works
By: Alex Chrum | Published: May 28, 2013
The Web's a noisy place. To be heard, you need quality custom content built around a content marketing plan to drive engagement, retention and sales.
According to research by the Custom Content Council, consumers have this to say about custom content:
90 percent find it useful
78 percent believe it shows companies want to build good relationships with them
73 percent prefer information from articles over traditional advertisement copy
61 percent feel better about and are more likely to buy from a company with custom content
A high-impact content marketing plan that shows you're listening focuses on quality and quantity to build your voice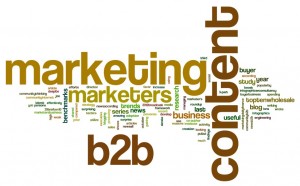 and increase visibility. Kick the quick, dirty and keyword-heavy content of yesteryear to the curb, and use crowdsourcing to develop quality content at scale in 5 steps:
Define goals
Develop personas
Establish mission
Crowdsource content
Evaluate metrics
Step 1: Define goals
Producing content with no end goals is like making a cake by randomly throwing ingredients together and hoping for the right batter. With crowdsourcing, a content specialist uses your pre-defined goals or works with you to define strategy for direct impact on at least one of three areas: revenue, expenses, customer satisfaction.
Step 2: Develop audience personas
Your audience is the king of your content castle, and effective content carries the keys to the kingdom. To grab those keys, your content must address the needs and wants of your audience with a consistent voice. Managed crowdsourcing means a team helps craft personas through answering three questions:
Who is your audience?
What are their pain points and informational needs?
What will make them care about what you offer?
Step 3: Establish your mission
A mission statement centered on the information needs of your audience personas is essential. A mission to produce epic, sharable content to drive ROI includes three aspects:
The main target audience
What you deliver to the audience
How the audience benefits
Content specialists work with you to draft your mission or to shape custom content based on defined guidelines.
Step 4: Crowdsource content
Quality content is valuable to your audience and consistent with your message. It's dynamic, fresh and frequent. It flows into your overall brand presence. Crowdsourcing delivers on all these measures and offers guidance on the best types of content. CrowdSource workers bring your content to life with engaging content based on audience personas and goals while meeting scale and delivery needs.
Step 5: Perform metrics and tweak
Metrics ensure your quality expectations are continuously met to keep strategy focused on specific goals and your mission. Measure the effectiveness through a variety of metrics:
Page views
Social shares
Bounce rates
Number/quality of sales leads
Conversion rates
Retention rates
SEO rankings
External links
Using those metrics, take a hands-on or hands-off approach in utilizing a content specialist to tweak your strategy to maintain a high-impact content marketing plan.
Whether you need a 360 solution or content created to fit an existing content marketing plan, crowdsourcing lets you create content cost effectively with the quality, scale and delivery your enterprise needs to maximize ROI. How can your business benefit from custom content that gets you noticed?